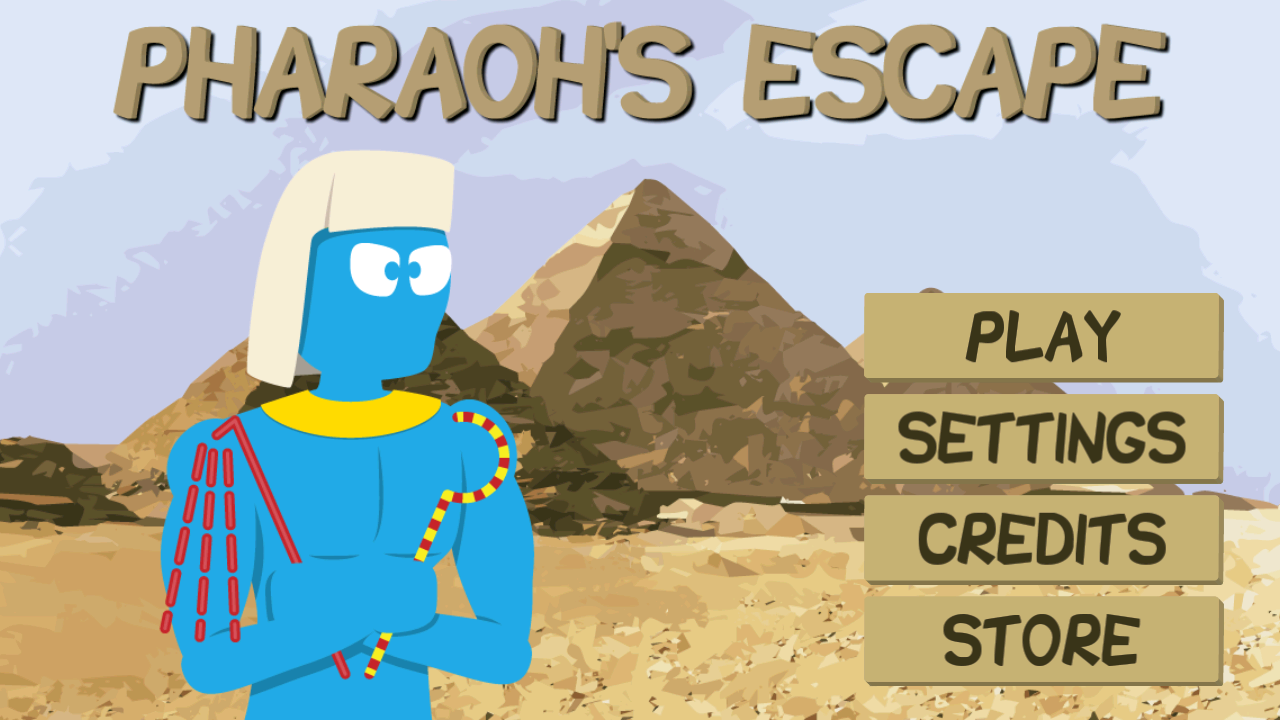 A jump'n'run game for Android. The pharao must escape the room before the ceiling is coming down – preferably with many bonus coins collected.
The game was created within a programming class at FH Hagenberg. Game mechanics and programming done by Florian Kieninger and Thomas Wimmer.
I supported the project with graphics and animations.
Pharao running frames

A level

First tutorial level

A level

Start Screen

You died screen