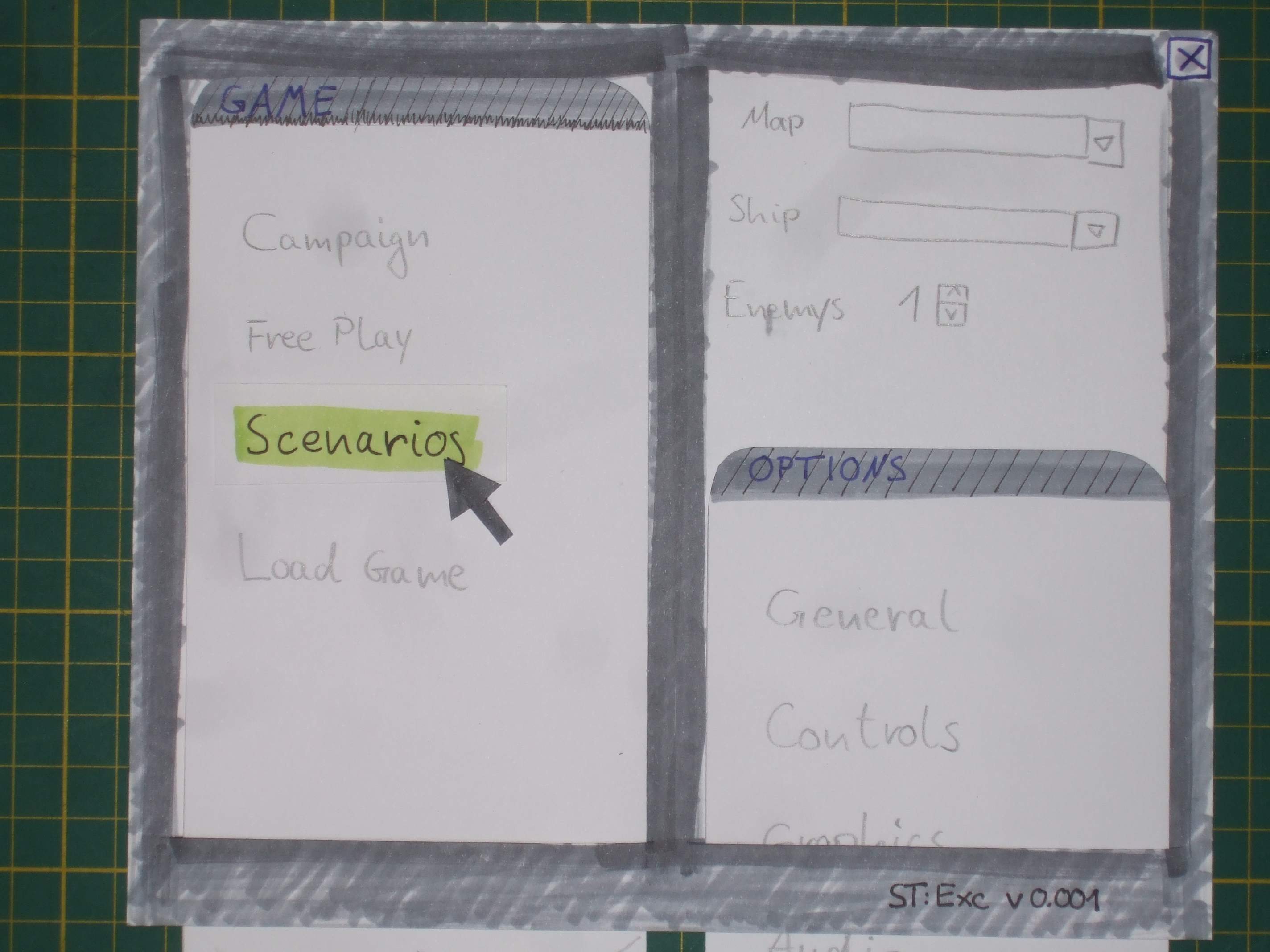 A Graphical User Interface which I currently develop for the fan made game ST:Excalibur.
Originally ST:Excalibur is based on the video game Star Trek Bridge Commander.
Despite Star Trek's claim to depict our possible future, ST:BC's interface was not a step into this direction. It rather was the simple listing of all available options with minimal means of categorization and none-sophisticated accessibility. The GUI's visiual appearance was, of course, taken from the LCARS.
ST:Bridge Commander GUI (click to enlarge)
The aim for the ST:Excalibur GUI is to have:
Easy access to options
Consistency in usage even when changing from captain's chair to outside view or ego perspective in away missions
As least obstruction of user's view as possible
Visual feeling of Star Trek
Videos of prototypes

This shows how the main menu in ST:Excalibur will expand when an option is chosen after entering the game.
Gallery of Prototypes